A great way for people to make their bankrolls go further while they're playing their favorite wagering games, is to utilize and claim a mobile casino bonus. Most online casinos offer some sort of bonuses to attract new players and to reward existing members. Mobile casinos are still fairly new, so it is not uncommon to see offers that are even more enticing for players who want to place bets with their cell phones. There are several types of casino bonuses, and each website places its own requirements and stipulations on the perks they offer, so it is very important to understand exactly what you're signing up for.

No Deposit Bonuses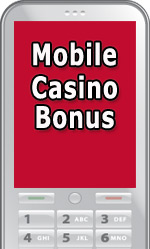 One of the most attractive casino bonuses is a reward that can be earned without making a deposit. These bonuses are usually available to new players and are awarded after an individual completes the registration process. The amount of a no deposit bonus can range from $5 to $20 or more, depending on the mobile casino. Sometimes, the credits can only be used on certain games like slots, and many casinos will require a deposit from the player before winnings can be paid out. Still, a no deposit bonus is a great way to try out the features of a casino before making an investment.

Welcome Bonuses
Also referred to as a signup bonus, this is the most common type of mobile casino bonus. A welcome offer is available to new players and usually matches a person's initial deposit. The most common casino signup bonuses provide a 100% match, so if an individual makes a deposit of $50 into their account, the casino will deposit an additional $50. Some mobile casinos will offer up to 500% matches, but the bonuses are often limited to a set amount. Check the term of an offer for restrictions that may apply to the types of games that can be played, or winning withdrawal stipulations.
Reload Bonuses
To keep players coming back after their new member rewards are spent, several online casinos offer reload bonuses. Not every gambling website rewards their players with recurrent deposit bonuses. Those who do will typically add 10 to 20% of the total deposit to the player's account. Again, read the conditions of the offer carefully to be sure the bonus is really worthwhile. Keep an eye out for other deposit bonuses as well. Some individuals can earn additional compensation by using certain payment services to make their deposits.
Other Casino Bonuses for Mobile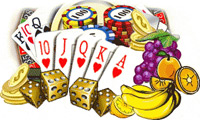 Offering a bonus is one of the most effective forms of advertisement for online and mobile casinos, so it isn't unusual to see periodic promotional bonuses from most websites. Weekend bonus events are the most common, but many mobile casinos provide bonuses to players that sign on during generally slow times, such as late at night or weekday afternoons. High roller bonuses are also available to attract players that like to wager big. High rollers may get access to private games, bigger jackpots, and other incentives that aren't offered to the average player.
Casino bonuses make theonline gambling experience even more exciting. Remember to read the conditions before signing up for any bonus offer, and watch for special mobile casino bonus promotions at your favorite gambling websites.