What Is Mobile Phone Gambling?
Gambling on mobile is a relatively new trend in the casino and betting industry, but it is a fad that is growing like wildfire. In early 2011, more than 100 different casino games could be played with real money bets over a cell phone or tablet PC and the variety is steadily increasing to meet the increasing demand of mobile casino goers.
The current advancements in mobile gambling technology make it possible for cell phone users to do most of their online gaming activities from the convenience of their handset. This is especially true for smartphones and tablets like Apple, BlackBerry, and Android devices, but most phones with a Java enabled browser can support mobile casino play. Just like online gambling, playing in a mobile casino allows individuals to play their favorite games with real money wagers for chances to win big.
How it Works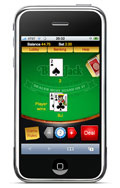 Casinos that are designed for cell phones may be an expansion of an existing online casino, or may be a new establishment that caters solely to mobile gamblers. Whatever the case, these websites may make their gambling games available through a mobile app or cell phone users may be able to play and place bets using their phone's browser. Individuals who visit an online casino they are registered with can simply sign in with their username and password on their mobile device. New players will need to set up an account with the casino and must make an initial deposit to get started.
Mobile Gambling Apps

Once a player is signed in, the excitement can begin. Most of the games and betting opportunities that exist online are also available with mobile access. Simple games of chance are favorites because they require little to no skill to hit it big. Bingo, keno, virtual scratch cards, and a variety of slot games can be found in most mobile casinos, along with riskier games like video poker, roulette, craps, and blackjack. Some gambling apps also offer baccarat as well as sports betting. The variations and selections that a mobile casino offers play a big role in the establishment's popularity.
Bonuses and Perks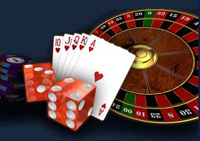 Players also choose certain mobile casinos over others because of the bonuses and promotions the website may offer. Just like online casinos, most gambling apps have some sort of signup or welcome bonus that at least doubles the player's first deposit. Many mobile establishments entice new gamblers with no deposit bonuses that are similar to offering a free trial of the game options available. Reload bonuses that reward existing players for making subsequent deposits are also available, along with a variety of special promotions and VIP perks for mobile high rollers.
With the same features and benefits of an online casino, but the convenience of playing anytime from anywhere, mobile gambling is an option that will only continue to improve. Mobile casinos will constantly evolve to make the most of the latest technology and to provide their players with an extraordinary gambling experience on their mobile device.