Roulette is one of the staple casino table games that brings in a huge number of fans and players across all walks of life who enjoy the excitement and thrills of unpredictable gameplay. Seen more as a gamble than regular casino games, the spinning wheel can be your ticket to success or doom. Alongside the unpredictable numbers is also the untold possibility of riches and success all from the draw of a lucky number, which may be your number. Roulette has become so popular that even some casinos have begun to start offering a mobile roulette tournament to allow those who play their games on a mobile device to feel the joy of fast paced gambling action.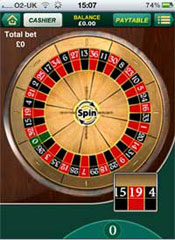 Bet365 mobile casino consistently offers a number of different bonus schemes for its members as well as providing them with a significant number of opportunities for having fun and earning more money in the process. With this they bring about different tournaments and specialised games relating to the various casino games that they have on offer. One such game they have on offer is a Mobile Roulette Tournament where you can earn yourself some big money if you play the game right. Bet365 consistently offers a number of tournaments to its players and whilst this one only available on the 8th of May and the 29th, you can be certain that every second spent will be a moment of highs and lows, with excitement a definite guarantee.
The classic European roulette game is available on their mobile casino through the mobile platform, ensuring that you don't need to be close to a computer or a casino to enjoy the tournament experience. All you need on hand is your mobile device with a bet365 account and you're ready to go. For the tournament there is a $1000 prize pool up for grabs which will reward the lucky top 15 players of the tournament. As per the tournament rules and regulations, players receive 1 comp point for every $10 wager they place on the mobile European roulette game, with an overall increasing score as the game progresses, where an increase in the wager means an increase in your chances at winning one of the big prizes. If you're lucky enough to be one of the top competitors, you could leave with a bonus. 1st place earns $200, 2nd with $150 and 3rd with $120, all until the 15th top ranked person who earns $20.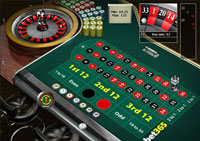 The mobile gaming scene is constantly growing and expanding and attracting a large audience. With the introduction of a mobile roulette tournament, Bet365 offers a whole new twist to the mobile experience that provides more fun and excitement than ever before and gives the players what they crave. So give it a try, and we promise that your roulette gaming experience will take you to another exciting level of gameplay.
More Casino Tournaments for Mobile Phones: